With over two decades of experience building software, and 15 years in consulting, Scott Isaacs moved with his wife Kelly, and their two kids, from Wisconsin to San Diego where they formed Capewood Place.  With a variety of experiences to draw from, including some excellent examples of leadership at other successful firms, they've learned the secret to creating an uncommon consulting firm.
The secret is actually no secret at all.  It's actually really just two simple steps:
Care as much about your customer and their goals as they do.
Be completely, totally, 100% honest and transparent.
They've seen firsthand the dramatic change these simple concepts can have, for both the consulting firm and their customers.  So that's why Capewood Place is a software consulting firm that places the highest priority on integrity and trustworthiness.  This is software consulting you can trust.
Scott
Sr. Software Consultant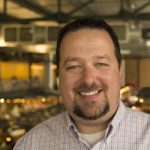 Growing up, Scott lived in a house on a street named Capewood Place. It had a large yard with a white picket fence. It was in this house where Scott learned to ride a bike, fix a go cart, get along with his sister, drive a lawn tractor and the importance of being honest (possibly as the result of running over a number of sprinklers with the lawn tractor). When launching his software consulting business, Scott wanted to emphasize integrity and trustworthiness. For Scott, this home was an icon of the trust and safety he experienced as a child. So it was a natural choice when it came to deciding on the name of this business. It is no coincidence that Scott also wrote his first simple computer program in this house on Capewood Place. Scott Isaacs is the author of
Beginning Windows Store Application Development–HTML and JavaScript Edition
(Apress, 2013). He also organized the WI .NET Users Group for over 9 years.  He has worked in a number of industries, including government, news, finance, marketing, and product development, holding early positions at three successful start-ups.
Kelly
Sr. Extrovert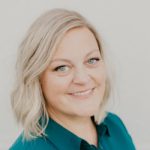 Family and experiences have always been a top priority for Kelly. While working as a corporate IT recruiter in Wisconsin, she and Scott learned that they were expecting their first child. To Kelly, it was an obvious choice to take time away from work and devote herself to raising their children. As the family grew to two children, and they began attending school, Kelly naturally became very involved in the local school community. She started working part time at the elementary school and served two terms as the president of the parent-teacher organization. Even though it was no longer part of her daily job, she always stayed close to the software development community in the Milwaukee, organizing the social experience of several large technology conferences. Now in San Diego, in addition to her work at Capewood Place, she works to develop client relations and marketing campaigns for one of the top business coaches in the country, and is, of course, responsible for planning that company's events. In Kelly's role as Sr. Extrovert at Capewood Place, she focuses on making strangers feel like family and making every interaction an experience.
Kelly and Scott met in 1999 in Wisconsin, and married in 2001 and eventually started a family.  In late 2015, the whole family (Kelly, Scott their two kids and a dog) hit the road full time, moving into a fifth wheel trailer for a year-long adventure traveling around the country. Now that their travel adventure has ended, they have settled in beautiful San Diego.
Interested in what you see?  Want to chat?